A popular addition to many homes, but costs can vary wildly.
Shut the blinds, dim the lights, pick out your favourite movie snacks and get ready for the big screen experience with full surround sound in the comfort of your very own home. With a lot of careful planning and efficient preparation, many people will find themselves surprised by the affordability of a Media Room or cinema room, making it an appealing choice for those looking to create a special experience they can enjoy time and time again.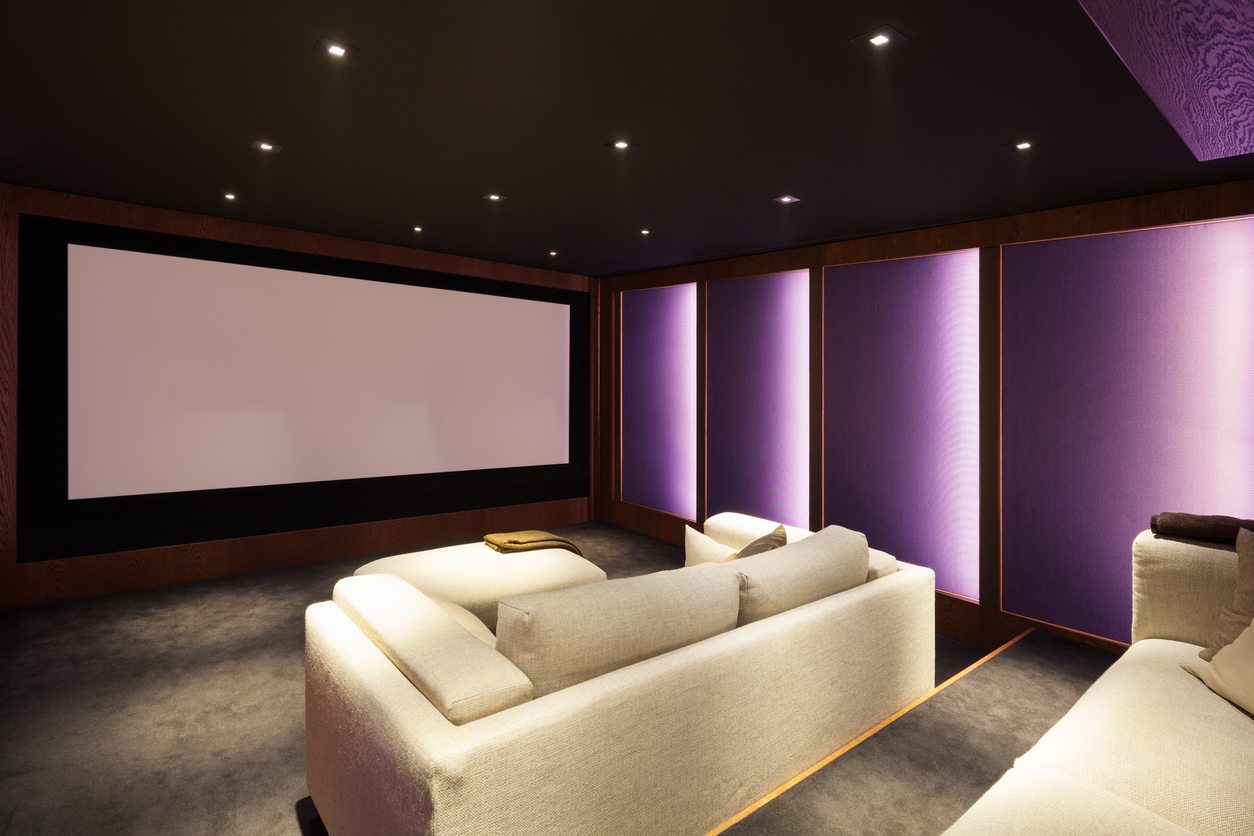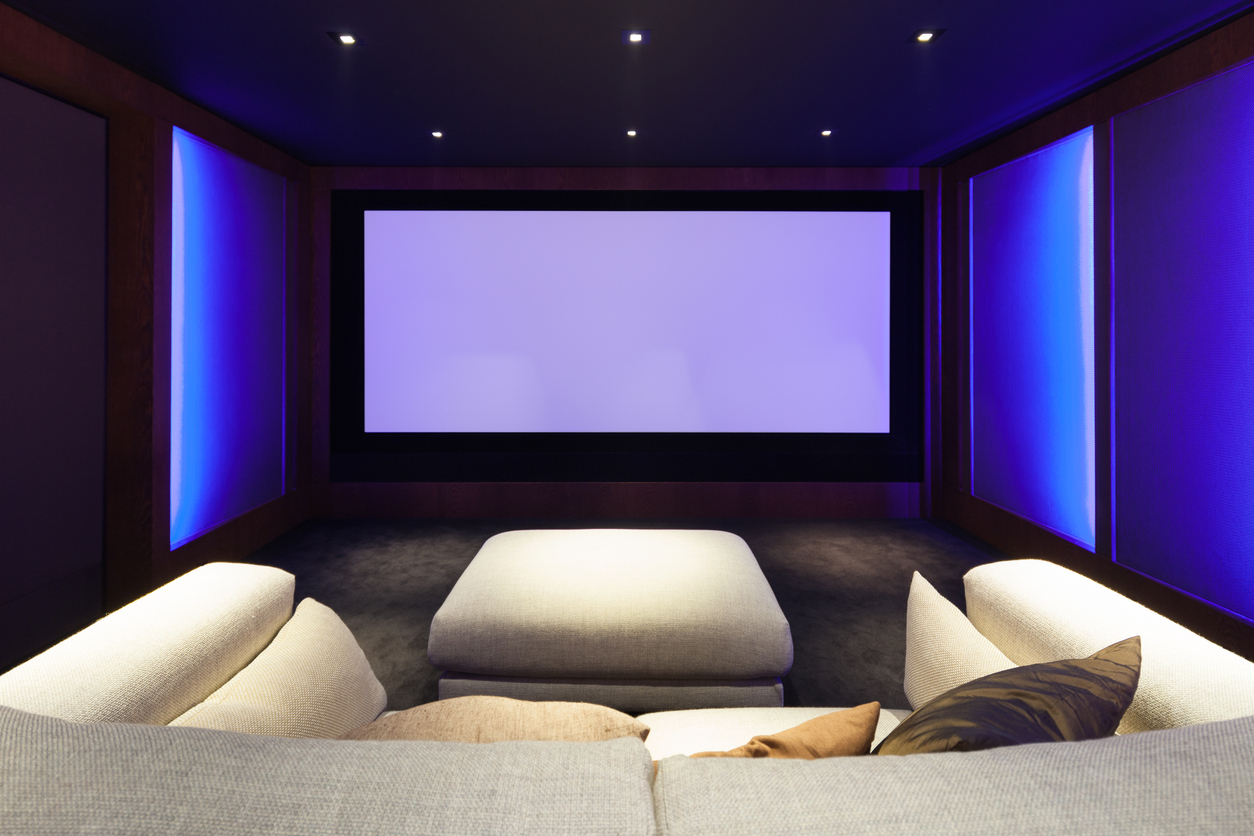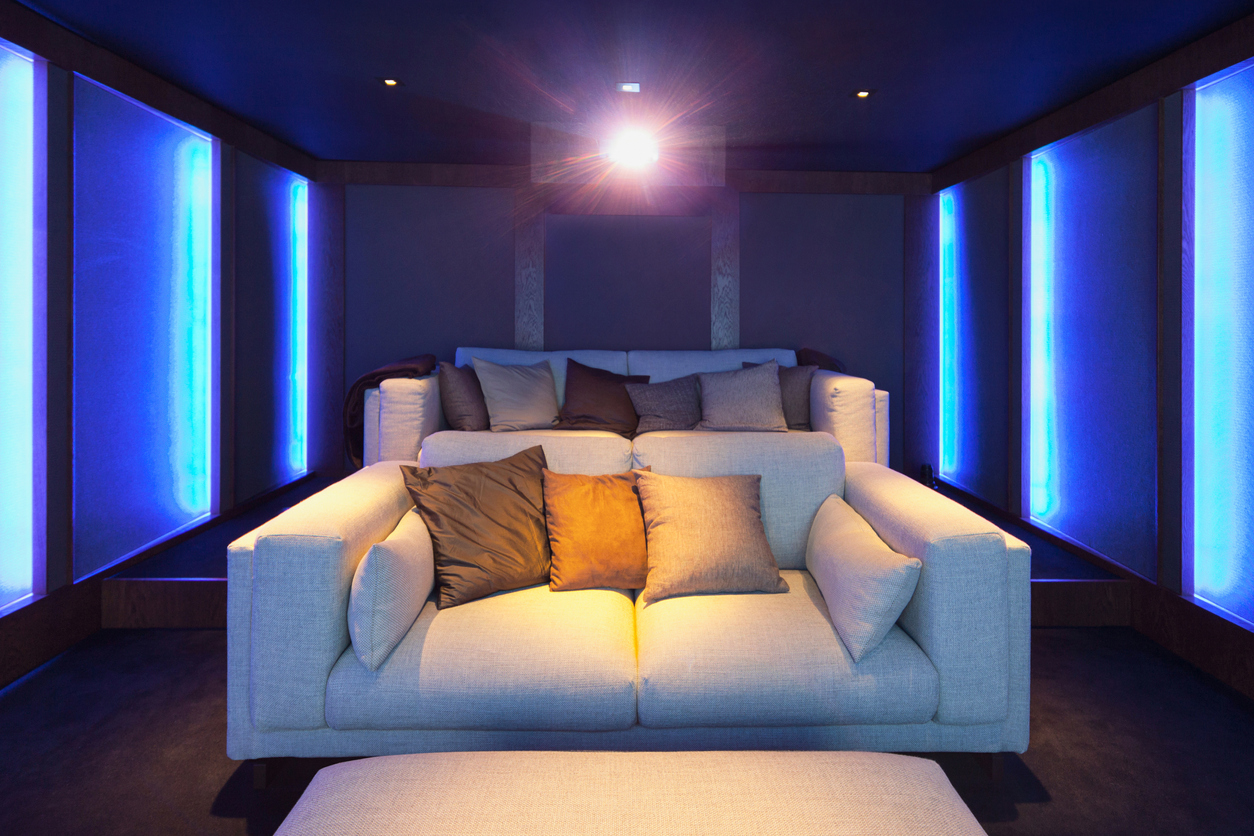 So, how much does it actually cost?
Whilst there isn't a simple answer or figure to the total cost of a Media Room or home cinema these can start from in the region of £5000, but this can vary massively as there are many different factors that will impact the total cost of your home cinema such as the size of the room, rows of seating, acoustic treatment and many more.
The main building blocks of your home cinema are the sound system and video system. This is where you'll likely notice the biggest difference in price depending on brands and technology. Features such as projector type, amount of speakers and smart lighting all factor into the overall feel (and price) of your home cinema, and can also help give you control in terms of reining in costs.
If you're looking for a bespoke design and estimate that is tailored to your home and cinema dreams, book a visit our very own show home cinema room to try before you buy or get in touch with us to find out more about how much your home cinema would cost and what we could do within your budget!